DINNERS
   Donair Seasoning 
   Chop Chop Salad Dressing Mix 
   Enchilada Seasoning 
   Pulled Pork Seasoning 
   Easy Peasy Bolognese 
   Butter Chicken Seasoning 
   Creamy Pesto Parmesan Chicken Skillet Sauce 


  DESSERT
   Luscious Lemon Curd 
  EXCLUSIVE SURPRISE
   Simply Better Baked Beans Seasoning 
  SAMPLE-SIZED DIP
   Guacamole Dip Mix Sampler 
Check out your
EXCLUSIVE PRODUCT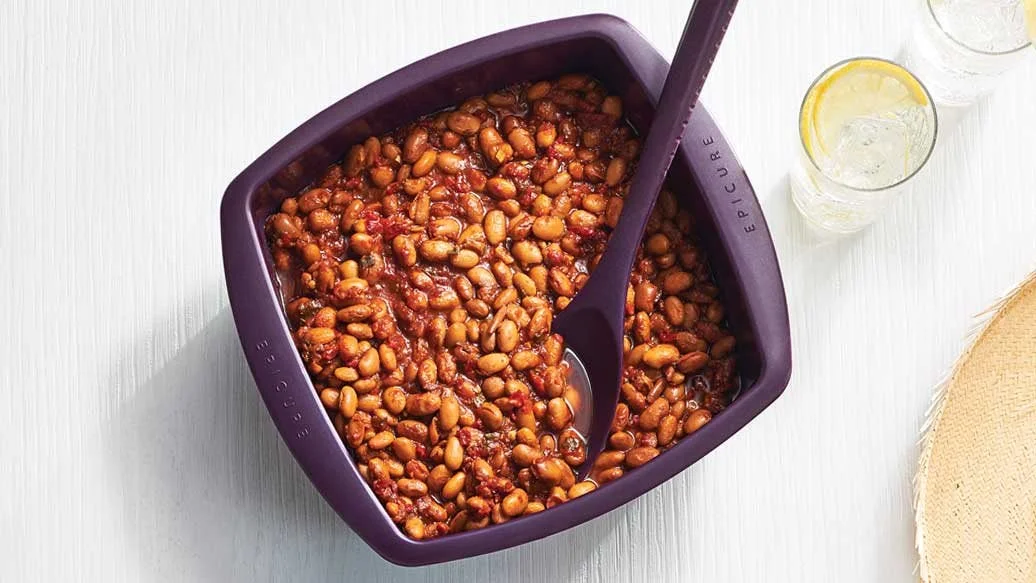 Simply Better Baked Beans Seasoning 
Enjoy baked beans in 12 minutes in the microwave versus the usual 4-5 hours of slow cooking.  
One blend makes a hot bean dish or big-batch cold salad.  
Have breakfast for dinner! Spoon over toast and top with a sliced avocado and a fried egg.  


What's for dinner?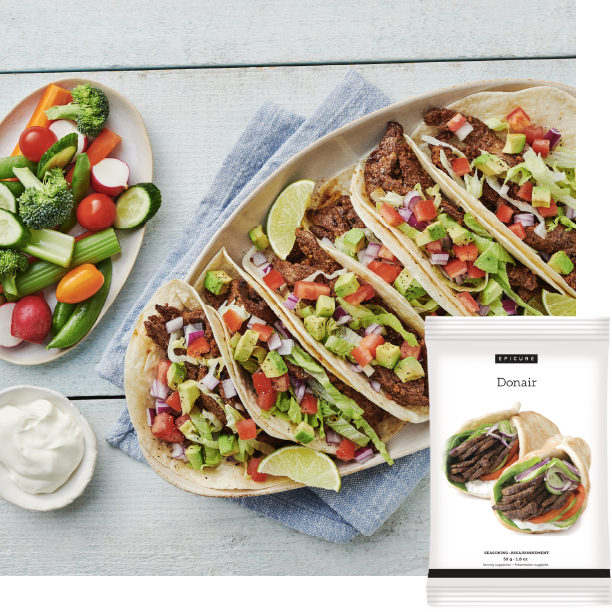 Sizzlin' Steak Tacos


CHOOSE YOUR RECIPE:
TIP:
This seasoning is enough to use on 10 servings of protein. Portion and freeze leftovers for easy dinner and lunch options.
TUESDAY
Chop Chop Salad Dressing Mix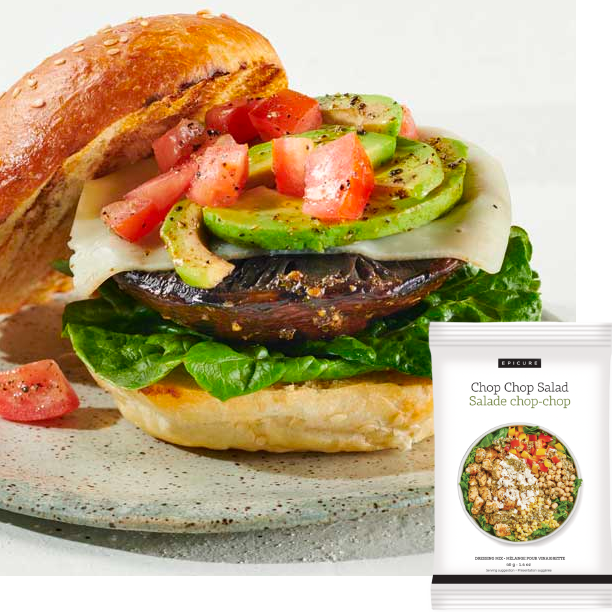 Grilled Portobello Burger


CHOOSE YOUR RECIPE:
TIP:
When you don't need a large batch, you can save the extra dressing and use as needed when assembling smaller salads.
WEDNESDAY
Enchilada Seasoning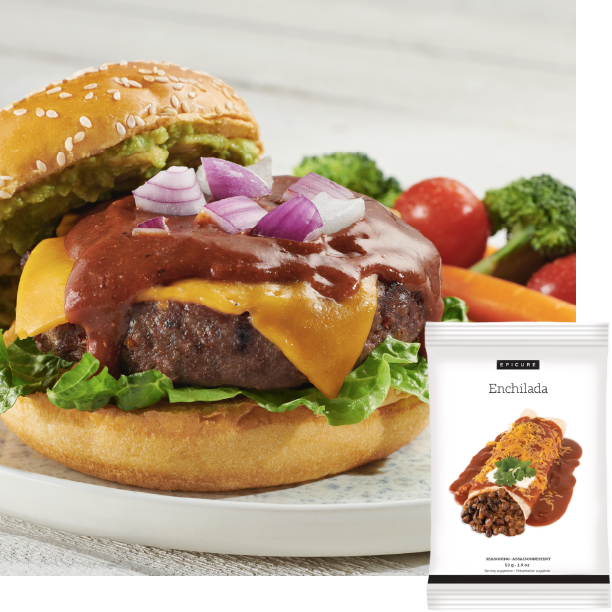 Saucy Enchilada Burger


CHOOSE YOUR RECIPE:
Saucy Enchilada Chicken Skillet
TIP:
Prepared Enchilada Sauce can be refrigerated for up to 4 days. Make ahead of time to use for cooking during the week.
THURSDAY
Pulled Pork Seasoning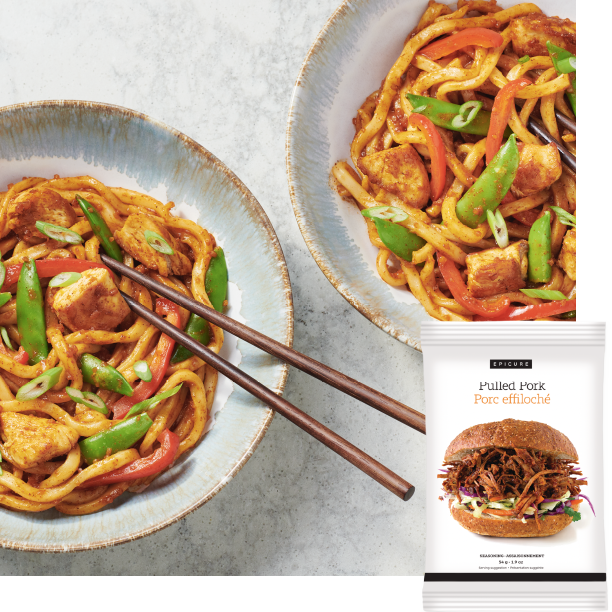 Smoky & Spicy Stir-Fried Noodles
FRIDAY
Easy Peasy Bolognese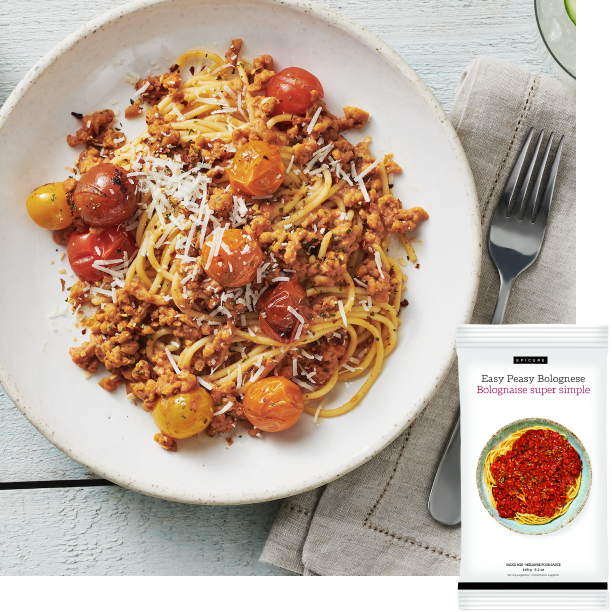 Easy Peasy Summer Bolognese
SATURDAY
Butter Chicken Seasoning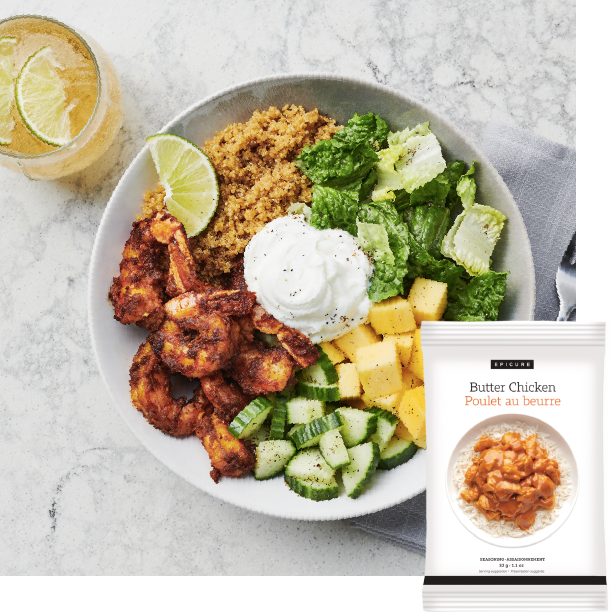 Shrimp & Quinoa Bowl
SUNDAY
Creamy Pesto Parmesan Chicken Skillet Sauce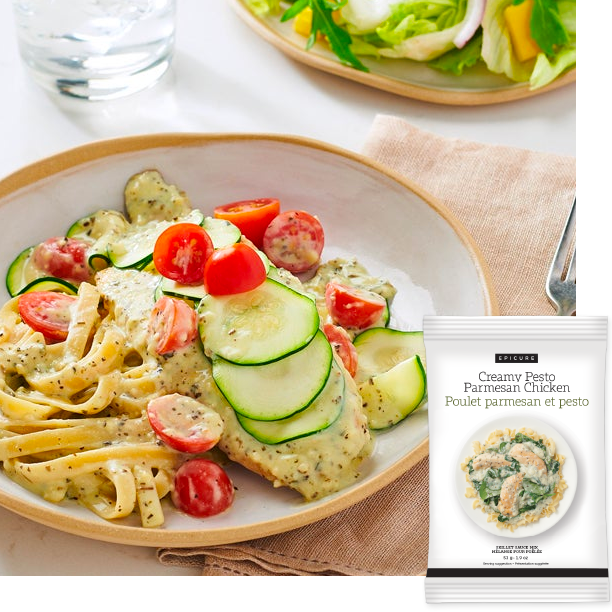 Fish with Creamy Pesto Sauce


CHOOSE YOUR RECIPE:
TIP:
Get some pasta cooking in your steamer before you begin for easy assembly of a balanced meal.
DESSERT
Luscious Lemon Curd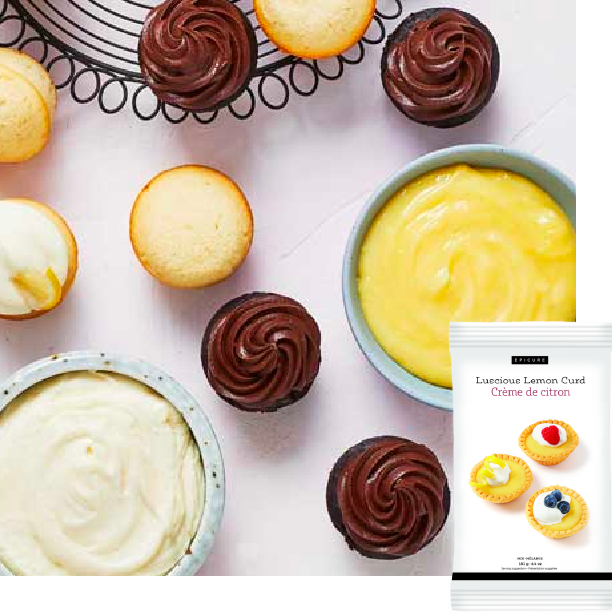 Pucker Up Lemon Cupcakes 


CHOOSE YOUR RECIPE:
TIP:
If you love an extra lemony flavour, stir lemon zest into the prepared curd.
EXCLUSIVE
Simply Better Baked Beans Seasoning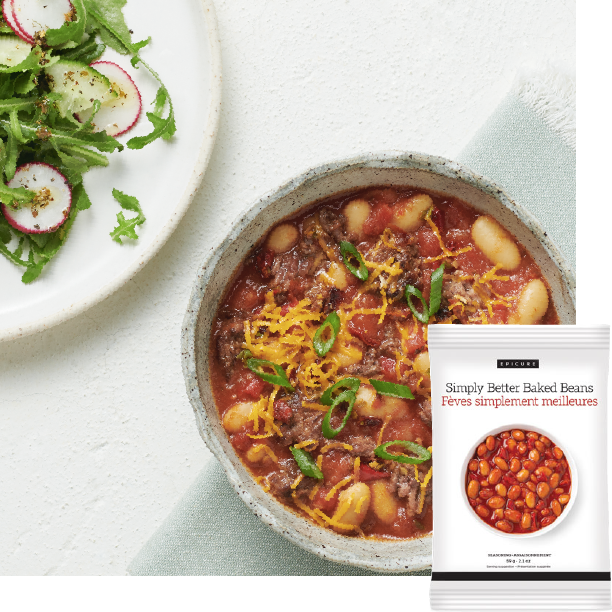 Maple Baked Bean Chili
Every box you receive gives back to families in need. 
7 meals for you. 7 meals donated through our partnerships with Food Banks Canada and Feeding America.